Veterinary Technical Institute – e-Learning platform for online veterinary school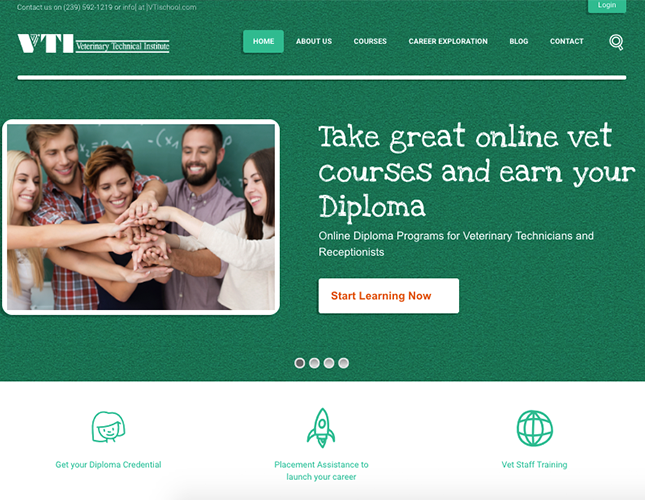 Veterinary Technical Institute (VTI) is a private postsecondary school founded in 1995 and licensed by the Commission for Independent Education, Florida Department of Education.
VTI is successfully using the current cloud-based e-Learning platform since 2015. The platform is a full-stock e-Learning system with: multi-level access (admin, supervisor, professor, student), modules and courses with multimedia content, testing tools, reporting, in-platform communication.
Client
Veterinary Technical Institute
Category
Web-based Platform
Project url
www.vtischool.com