Make your digital transformation journey super simple, safe, and aligned with your specific business needs. We're good at strategy planning for both enterprises and SMBs, IT audit, business process analysis, and more.
Build enterprise software solutions that perform. We can cover you along the whole way or fill in specific skill gaps in business analysis, UX/UI, testing, development, or support across web, mobile, desktop, cloud, and embedded platforms.
Use your torrents of data to drive decision-making across the company. From Data Governance & Data Management to Data Analytics and Data Science, we make business, not IT, own your data.
Implement AI to beat real-world business challenges and meet your KPIs, getting beyond the hype. From ML, NLP, and Computer Vision to integration of AI technologies for Intelligent Automation, we've done it all for our delighted clients.
LOOKING FOR A QUALITY AND AFFORDABLE DEVELOPMENT TEAM FOR YOUR

NEXT PROJECT?
How we collaborate with you
After digging deep to understand holistically your challenges and business objectives, we chart your technology path that will keep your business future-proof.
At the beginning of the transformation journey, we start with simple use cases that bring you immediate results.
We then build an MVP, testing the first use cases and collecting feedback. Along the way, we introduce enhancements to align business deliverables and add new use cases.
We are expanding the functionality of your system, keeping it flexible on the tech stack, hugely adaptable to humans, and easily scalable to evolve along with your business growth.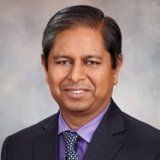 Dr. Imtiaz Ahmad
Founder and CEO at DocCharge
I am delighted to work with twinzAPP to build a HIPAA compliant technology platform including both iOS
and Android mobile applications. The team is very thorough and detail oriented.
Each time we had a technical problem to solve, they figured out a solution that worked for DocCharge.
I am very happy to recommend twinzAPP development team for any challenging project.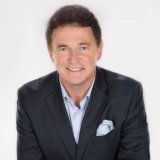 Roland Nairnsey
President at New Home Sales Coach
I hired twinzAPP after careful research with many other companies.
I couldn't be happier with the service, timeliness and value.
Above all I love my App, it works beautifully and
has helped brand and grow my company in a powerful way.
The after launch service has been exceptional,
and I am now ready to take my app to the next level.
5405 Wilshire Blvd, # 251
1895 Preston White Drive, # 100