VetKey – Veterinary Management System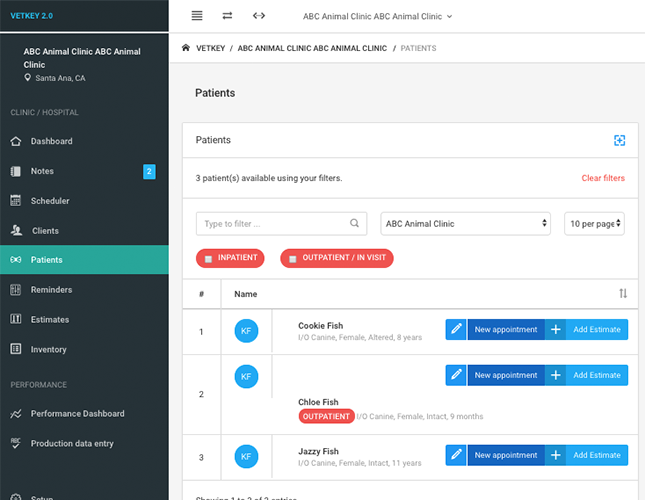 VetKey is a cloud-based veterinary management system that delivers an easy-to-use approach to handling the electronic functions of a veterinary practice.
VetKey has all the features needed to run a veterinary clinic – authorization levels, electronic medical records, realistic SOAP flow, diagnostics and treatment plans, patient dashboard, medical protocols, intuitive appointment scheduling, performance tracking, invoicing, inventory management. All this in a cloud-based secured infrastructure.
Category
Web-based Platform
Tags
VUE.js, AWS, PHP, Laravel
Project url
www.VetKey.net